CeramiCure®manufactures high quality, easy-to-use repair and finishing products for sanitary ceramic and porcelain products. Based on a high-tech nano-acrylic originally developed for medical fields, the CeramiCure® Repair Solutions enables sanitary-ware manufacturers to repair everything from small pinholes to large body cracks in pieces, immediately and effectively turning these pieces into profitable inventory. The repair is totally cured in 20 seconds
Light Cure Acrylic – LCA™
LCA™ Light Cure Acylic DIY Surface Repair Kit; let you make invisible repairs to chips, nicks and deep scratches on granite, quartz, marble, tile and natural stone.
With LCA™, you can repair products that damaged during production without using expensive re-firing methods. It saves from material and time, saves costs, and eliminates the risk of re-firing.
Nano-acrylic based LCA™repair solution withstands moisture, cleansers, and heats up to 140°C. It will not yellow in time and safe for food preperation areas. LCA™ is available in more than 100 colors, with custom color matching available, negating the need for repair technicians to mix colors or match onsite.
A plant that produces 100,000 pieces a month might repair 2,500 pieces monthly using expensive re-firing methods.
LCA AUXILIARY MATERIALS
CURING STRIPS
SANDPAPER
SPATUL
DIAMOND POLISHING DISC
POLISHING PASTE
LIGHT UNIT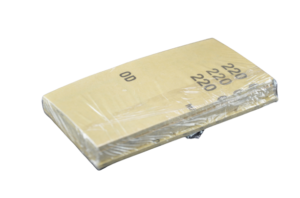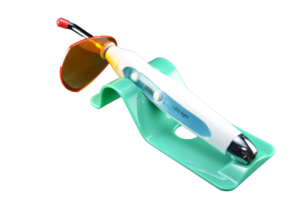 SCA™ Self-Cure Acrylic Adhesive ; lets you restore previously unusable "cracked" or "scrapped" sanitary ceramic and porcelain pieces.
SCA™, is the first product ever available in the sanitary-ware industry worldwide to turn scrapped pieces into saleable inventory by repairing larger body cracks, even those below the water line.
Nano acrylic based SCA™ repair solution, reduces costs because repair costs are less than the scrap costs. It makes structurally strong, leak-proof repairs. Plants implementing SCA™   increases productivity and kiln capacity, thus decreasing energy usage and cost, while simultaneously reducing overall CO2 output. The curing time of the repair is 5-6 minutes
SCA AUXILIARY MATERIALS
SCA DISPENCER
MIXING TIP
SPATUL
Mono Component Resin – MCR™
MCR has a unique curing mechanism that only requires humidity and oxygen to happen, no mixing is required. It ıs applied with a spatula or your finger with a plastic glove to spreat the material on the detect. Within 24 hours the repair will be completely dried.  20 G MCR syringe can repair around 200 superficial sanitaryware body craks